OLD JAMAICAN
Dark & Stormy
Simple. Refreshing. Classic.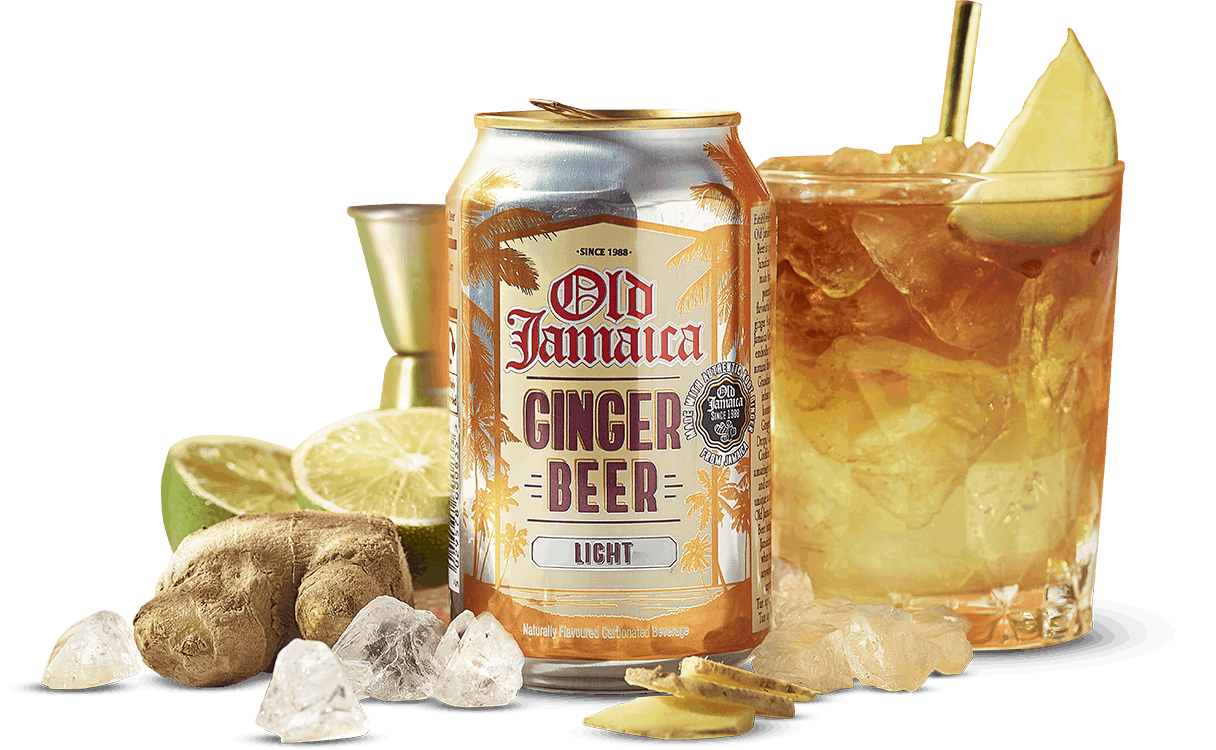 Ingredients
Crushed Ice
50ml Spiced Rum
Juice of 1/2 a lime
Lime wedges
125ml Old Jamaica Ginger Beer
THE METHOD
Add crushed ice into a glass and squeeze in the juice of half a lime. Pour your Old Jamaica Ginger Beer over the ice and lime juice. Slowly pour your rum over the ice to give it a layered effect. Garnish with lime wedges & enjoy!